Introducing the Five Points Online Community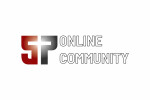 During our quarterly morning's members' meeting today, the office staff unveiled our church's new online community. We are excited for everyone to get access and begin using this new tool to engage with our church family! If you were unable to join us at the meeting or need a refresher, please see below for some FAQs about the online community.
Q: Why Implement an Online Community?
A: Please see Pastor Mike's blog post from earlier this year for more on the biblical reasoning driving our adoption of this new tool.
Q: What is the Online Community?
A: This is best answered by clarifying both what the online community is and what it is not.
It is not:
A social media platform that will replace your Facebook, Instagram, or Twitter
A "magic bullet" that will automate the formation of genuine Christian community here at Five Points without any effort on our parts
It is:
A useful tool that will serve as a central hub for our life together as a church family when we are scattered throughout the week. Our hope and prayer is that God will use it as a means of better equipping us to live out His design for the church as the intricately connected body of Christ.
Q: How Do I Get Access to the Online Community?
A: If you are a member or have been attending Five Points more than a few months, you should have received an email this morning that will allow you to set up a password and login. If you are logging in for the first time, please see below for two introductory manuals that should help you acclimate to the online community:
If you fall into one of those categories and did not receive an email, please first check your spam folder for an email from an address ending in "@ccbchurch.com," then contact the church office for assistance.
To login, click here or click on "Community" in the top navigation bar of the church website. The online community can be accessed both from a computer internet browser and a browser on a mobile device.
Q: What Can I Do in the Online Community?
A: A whole lot! For starters, here are three highlighted three areas where the online community can help you engage here at Five Points:
Connecting with others: As profiles in the online community are steadily updated, the church directory will allow you to put faces to the names of those in our church family and get contact information to stay in touch throughout the week. By clicking "actions" on a person's profile, you even have the option of downloading a contact card for them to your phone! If there is certain information you do not want everyone to be able to view, the online community also offers privacy settings that will allow you to choose what is visible. For more information on setting up privacy settings, please see the First Time Login Guide. The online community also offers groups that allow their members even more ways to interact with each other. Small groups will be the first ministry at Five Points to utilize this feature, so if you are in a small group, look forward to hearing more from your group's leader in the near future!
Gathering as the church: The online community offers a personalized calendar to help you keep track of opportunities to come together with your brothers and sisters here at Five Points. You can even subscribe to the calendar via Outlook, iCal, or Google calendar to have it dynamically sync with your phone! For more information on using calendars, please see this guide. The online community will also serve as the primary means by which you receive church-wide communications and it gives you control over how much communication you want to receive. To learn more about customizing your communication settings, please see the First Time Login Guide.
Serving one another: If you are serving at Five Points, the online community will allow you to view your schedule, block out dates you are not available, and trade serving times with others. You will also receive serving notifications via email and text message (if your mobile number and carrier have been entered into the system). You can even link your serving schedule to your personal calendar to sync it with your phone if you subscribed to the calendar! For more on serving schedules and the online community, please see the Serving Guide. The online community will also handle our online giving. You can use it to easily view your giving history and even print your giving statement. For more on giving, please see the Giving Guide.
Q: Are the Things Detailed Above the Only Ways I Should Expect to Use the Online Community Moving Forward?
A: Not at all! The online community is an incredibly robust tool and we anticipate it will continue to grow alongside our church. Look forward to more ways to use to use the online community to be discussed as time goes on, including children's checkin, notifications about needs in our church family, and registering for events! A custom app for our church that will bring the online community's functionality to your mobile device in a more convenient way is also in development and will be coming soon!


Q: What Resources are Available to Help Me As I Navigate the Online Community?
A: The church staff has prepared the five manuals below to help get you started.
The online community also offers an extensive knowledge base with a sophisticated search functionality. It can be accessed at any time by clicking the question mark in the navigation bar at the top of the online community. As always, if you need further assistance, please feel free to contact the church office!