The Dawn of a New Endeavor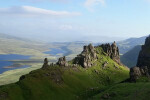 About three weeks has passed since the one year mark of being home from the World Race. In that time I have started, and quickly erased, blogs—desiring to commemorate the year of growth and change; but always with the lingering uncertainty of the right words to use.
It was actually the opening shifts I work at Abeantogo that gave me a theme to tie all the lessons and feelings that encompass this season of life. One simple word: dawn.
As I watch the dawning of the sun on my early mornings in the coffee shop, memory after memory floods my thoughts. Memories of previous sunrises I've witnessed, dawns I've lived in. A brilliant array of colors over the Pacific in Vietnam evoking a calmness of heart. A bright and piercing sunrise over the Ethiopian plains, enjoyed while wrapped in blankets with squad-mates, allowing ourselves to be awed and react in worship. A dawning over mountains in the crisp, cool air of Eastern Europe as I watched a community awaken from behind a passing bus window. And every sunrise that acted as my alarm clock while tenting near a Nicaraguan volcano.
Each dawn brought newness, change, and a fresh sense of hope. It brought a thankfulness for the day God had given me. And as I took in that final dawn of the World Race in Costa Rica, I sat at my Father's feet allowing him to prepare me for yet another change.
Watching many dawns from the windows of the coffee shop this past year, savoring the quiet hours of the morning, enjoying being the first smile most people see as they begin their day, I realized that this year has been a new dawn in my life.
Every dawn is accompanied by the sense of renewal, a freshness washing over everything as the light streaks through the darkness. It's the beginning of something new, offering a plethora of outcomes and opportunities.
It's been a year of hope, realization of passions and dreams, and preparation for a new season of life. As I initially wrote in a previous blog, Let's Dream BIG, I have continued taking small steps towards the dream God placed in front of me about Scotland. And he has continued to shape it, and open doors for me to step through.
I am excited to let you all know he has provided the opportunity for me to actually go to Scotland...and I leave in [8] short days!! While praying about next steps, I felt it was time to start planning a vision trip of sorts, and he has faithfully brought the details together—the biggest of which is providing a travel buddy! Not wanting to do a vision trip alone, I started praying about who might come with me; and none other than my dear friend (and teammate of 7 months) Natalie Weyand, has decided to join me for this adventure! I am beyond grateful for her support and friendship, and willingness to travel with me across the ocean once again.
So thank you to those of you who have faithfully remained prayer warriors for me. God surely is faithful and good, and I am so excited as he continues to unfold his glories before each of us! I ask once again that you join with me in prayer over these next steps. Pray that he be glorified in every aspect of this trip; that Natalie and I would have open eyes and ears for his leading; and of course, for safety in our travels.
I look forward to the moment when I shall live in a perpetual dawning of my Savior's light. May it come quickly!
This article was originally posted on Becky Houston's World Race blog. Pray that God would give clear leading to Becky through this trip as she seeks to discern if he would have her serve long-term in Scotland for the sake of proclaiming the name of Christ.