Pro-Life or Pro-Birth?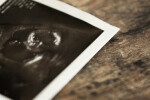 If you haven't listened to Pastor JJ's sermon from Sunday, listen here. You will be challenged. And hopefully you (and I and all of us) will be changed.
As we've been hearing about Planned Parenthood in the news and our hearts are being spurred to action, it's important to know why we care. Why should we, as Christians, care about abortion and how should we go about talking to others about it?
If your heart is stirred, and you'd like to arm yourself for this battle that is raging—a battle for life—then below you will find lots of helpful resources to equip you to do just that. And if your heart is not stirred, and you're not interested in taking action, I still recommend reading through some of these while praying that God would move you.
Last week, we sent out Tim Challies' blog post Planned Parenthood: 4 Responses. And if you're new to thinking through the abortion debate, he has also written an excellent primer for defending your position using logic, science, and history called Making the Case: Abortion.
Pastor JJ referenced Ann Voskamp's blog post in his sermon and you can find it here. She speaks very eloquently on loving not only pre-born babies but also loving women who find themselves in a place where they would consider abortion. "Abortion is always a failure of community. Every abortion is a failure of humanity: failing a human being in crisis and a human being in utero." Are we so full of the gospel that it comes out in our community?
Do we have such a clear picture of the gospel that we know without a doubt that the Gospel is for Baby Killers? Patti Withers writes, "When Jesus came to bear our sins in His body on that tree He bore them all. There is no scarlet letter for you – or for me. Christ wore that scarlet letter and died so that it could be taken away forever."
There is also a great post on the Radical blog that lists many resources (Scripture, books, videos, audio, articles) to sift through as you familiarize yourself with the current abortion debate, understand how the gospel applies, and learn to combat misinformation.
Pastor JJ also referenced Crossroads Pregnancy Center, an organization Five Points currently supports financially but one that we would also like to support in other ways. Consider what it would look like to partner with them in gospel-centered community.
Another way we hope to love parents and children well is to begin an adoption fund at Five Points. Pastor JJ mentioned we will be partnering with Lifesong for Orphans, an organization that will help us with the administrative management so that as a church, we can be more engaged in orphan care.
Our culture is desperately in need of a heart change. We may not be able to legislate a change of heart—hearts that are currently bent towards death—but we can contact our legislators and encourage them to stand for what's right. Last week, the U.S. Senate voted against defunding Planned Parenthood in spite of the public outcry. Did you know that both of our U.S. Senators from Michigan were among the nay voters? Let them know that you care about this issue and that you want to see action. The ERLC provides lots of helpful resources on how to do this. In this blog post, there is a sample letter for contacting your legislators about Planned Parenthood, along with links for their contact info. Contact your legislators and continue the conversation about abortion.
I am praying that we would be a people that are ever-increasingly filled with the richness of the gospel that we can't help but act, talk, share, pray, support, and spend ourselves for the cause of Christ in the midst of this culture of death.