Priorities and Expectations for Resuming In-Person Worship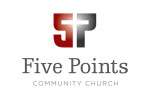 Brothers and sisters at Five Points, as we continue to plan for our resumption of in-person Sunday worship, I'd like to take a moment to focus on the Scriptures and the Biblical principles guiding our decisions. One passage is particularly helpful towards that end, Philippians 2:1-5: So if there is any encouragement in Christ, any comfort from love, any participation in the Spirit, any affection and sympathy, complete my joy by being of the same mind, having the same love, being in full accord and of one mind. Do nothing from selfish ambition or conceit, but in humility count others more significant than yourselves. Let each of you look not only to his own interests, but also to the interests of others. Have this mind among yourselves, which is yours in Christ Jesus.' As we resume in-person worship, what priorities from Philippians 2 guide God's people as we gather?
The first priority is unity. The point Paul makes in verse one is if God has united you by grace to Christ, if He's given you the Spirit, if these all things are true (and they are!), then be of the same mind, have the same love for each other that Christ had for you, be in full accord and of one mind. You see, God's saving grace that reconciles His people and unites us with Him, results in unity with each other. Unity is a priority for Five Points because it's God's priority for His people. And how is this unity put into action?
That leads to our second priority: humility, or as verse three says, 'Do nothing from selfish ambition or conceit, but in humility count others more significant than yourselves.' Humility does nothing from a 'Me First' attitude. Rather, as verse four says, we make decisions by asking: 'How can I act for the benefit of others?' Philippians 2 leaves us zero wiggle room here: no matter how small the issue is, God's people prioritize unity when humility governs our every thought, word, and action.
All this works itself out in love, which is our third priority. Verse 2 calls us to have the same love for one another, not just in words, but also displayed in our actions towards one another. But this isn't just a call to muster up love from deep within! Unity, humility, and love are our priorities only because of what God first did for His glory on our behalf! So 'having the same love' means having the same love for one another as God in Christ has for you! And how did Jesus love us? He did not look to His own interests, He did nothing from selfish ambition or conceit, but as verses 6 to 8 say: though He was in the form of God, did not count equality with God a thing to be grasped, but emptied himself, by taking the form of a servant, being born in the likeness of men. And being found in human form, he humbled himself by becoming obedient to the point of death, even death on a cross.' Jesus is God, but He didn't use His divine status for His own advantage! No! He used all that He is for our advantage! Even though Jesus is fully God, He acted in loving humility for the eternal good of sinners who didn't deserve it. Jesus intentionally chose to not use His divine rights for His own advantage, but intentionally chose, for love of His Father's glory and in love to save us to Himself, to go to the cross. So, the unity, humility, and love exemplified in Christ are the priorities of the people Christ died to save.
And what is so amazing is that pursuing these priorities won't rob us of joy, but will in fact bring us more joy than if we did not pursue unity, humility, and love! We think acting for self-interest, or thinking "me first," or counting ourselves more significant than others are ways to ensure our joy. But look how Paul calls them to live out these gospel-wrought graces in their lives: He first points to who God is and what He has done, and then he says 'If those things are true, complete my joy!' Paul ties his joy to their joy by living out their unity together in Christ! Complete my joy! Unity, humility, and loving others as you love yourself won't rob you of joy - it's actually the path to it!
So with an eye towards completing each other's joy, it has been these priorities that have shaped our answer to the question the elders have continually prayed over: 'How and when can we gather to worship in-person in a way that fears God, honors the leaders God has sovereignly placed over us, allows us to live at peace with our neighbors as much as we're able, and protects the vulnerable during these days?' We believe we're able do all these things as we aim for June 14 to resume in-person Sunday worship. Lord willing, we'll gather at 10:45am as long as no new providence changes anything. As we plan for that Lord's Day, here are some things you can expect when you arrive at our facility.
First, we thoroughly cleaned and disinfected our facilities per CDC guidelines and we will implement new cleaning procedures during worship to disinfect high touch point areas. Second, we expect the state and CDC guidelines for social distancing to be followed as you and those you live with enter the facility. We have laid out the building for social distanced seating with capacity considerations. The gym, the sanctuary, and the commons will be set up with seats in groups of three, six, and nine for you and those you live with to worship safely together. In the coming days, we'll post more about all this and the layout so you can see it. But for example, if you're single or a couple, please sit in a group of three rather than taking a group of five. Or if you're a family of five, please take a row of six, rather than using two groups of three. As of now, seating availability will be based on who arrives first, so we ask that if all the appropriate seating groups are taken in your preferred area, complete each other's joy by finding an appropriate seating group in another area, rather than taking up a seating group another person or family could use.
Another expectation is that everyone who enters the facility that is older than age two, and is physically and medically able, will wear a mask, and continue to wear the mask throughout the entire time you're in the building. If you need a mask, or don't have one upon entering the facility, a Life and Safety Ministry team member will have a mask for you to wear while inside. If you do not desire to wear a mask, we ask you to consider the biblical priorities that led us to this expectation, but we understand those who decide to worship with us via livestream at this time rather than in-person. We are aware of the national discussion going on about this issue, but above any of that, we came to this expectation by considering the biblical priorities of unity, humility, and love. We prayerfully considered all the various options, and want to clearly state that we are not taking sides in the national debate. We believe this expectation not only allows us to honor the leaders God has sovereignly placed over us, including the executive order that is still in place for masks to be worn in public enclosed spaces, this is also a way for us to move in unity in one accord to love those in our body who are more vulnerable to this virus, as well as humbly submit our own interests in order to work for the joy and interests of those in our body who do believe this expectation is currently necessary.
Brothers and sisters, we happily admit it's a judgment call based on our current understanding of our current circumstances. We're passing no judgment on those who disagree with this particular decision, and we ask for grace in these days as we walk with each other through them. We will continue to consider all the relevant data and guidelines each week and will communicate any changes that may come.
One reason we expect masks and social distancing is that we do not expect anyone who is considered high-risk, has underlying health conditions, is a health care worker, or a first responder to refrain from joining us for in-person worship. We leave that up to you, but do ask if anyone is sick or has an underlying symptoms described in CDC guidelines for Covid-19 or has been made aware of having been in contact with Covid-19 positive persons or has recently travelled internationally to a known hot spot area overseas, please join us via livestream as you worship with us from home.
We do not expect anyone who is uncomfortable with in-person worship at this time to join us before you are ready. We do expect the same unity in spirit, humility, and love to be displayed to those who are ready to resume in-person as they come to the different conclusions on these matters.
Brothers and sisters in Christ at Five Points, we don't expect you to agree with every decision that's been made, however, we ask you to pray for and work towards unity, humility, and love with us. We ask for your humble engagement with any of us elders, at any time, as we walk together through these days, and we ask you to join us in praying that God would give us the grace to walk in a manner worthy of the calling to which we have been called, with all humility and gentleness, with patience, bearing with one another in love, eager to maintain the unity of the Spirit in the bond of peace.
So two things in conclusion: First, we invite you to join the elders in the back parking lot at the building this Sunday, June 7, at 2pm for a time of prayer for our neighbors and the nations, as well as each other as we seek the Lord's mercy and grace in these days. While wearing a mask is optional as we'll be outdoors, please be humble and charitable towards those who choose to wear one, as well as following current social distancing guidelines. At the conclusion of our time, elders will be available for any questions you may have. Secondly, we ask that you focus your attention, not on all the details, not on all the 'what if's', but rather, let us focus on Who we will worship. Let's come together in joyful humility, unity, and love to 'rejoice and exult in God with all our hearts' and to declare together: 'O God, you are our God; earnestly we seek you; our souls thirsts for you; our flesh faints for you, as in a dry and weary land where there is no water.' Now to our Triune God be glory, majesty, dominion, and authority, before all time and now and forever. Grace and peace to you all!