Praying for Our Nation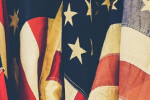 As we set time aside today to pray ahead of tomorrow's election, consider using this as a guide for your time of praying. This guide is structured to facilitate an hour of prayer, taking ten minutes for each section. We'd love to have you join us in prayer from 9am-4pm at the church today or at noon for the time of prayer I will lead.
Our Country
Spirit-empowered revival to sweep our nation as many repent of sin and profess faith in Christ.
Pray for our country to elect wise leaders who understand that they too are under authority.
Our Leaders
President Obama; Speaker of the House Paul Ryan; Senate Majority Leader Mitch McConnell; Gov. Rick Snyder
S. Reps. Mike Bishop, Sander Levin, David Trott, Brenda Lawrence
MI Sens. Jim Marleau, Marty Knollenburg, David Robertson
MI Reps. Tim Greimel, Mike McCready, Martin Howrylak, Michael Webber, Jim Tedder, Brad Jacobsen
Auburn Hills mayor Kevin McDaniel & city manager Thomas Tanghe
Tuesday's Election
Our confidence to ever be in God to accomplish all of his purposes, no matter who is elected this week at any level of government.
Wisdom and clarity to vote out of faith in God and informed by his Word.
Our country to be unified by our democratic process rather than divided.
Life
Tim Stickel and Crossroads Care Center to serve preborn children, mothers, and families well, both prior to and after the birth of their children.
ICU Mobile Birth Choice Services to effectively educate and care for mothers through their mobile ultrasound efforts.
Preborn children, people with disabilities, people with terminal illnesses, and elderly to be valued by our society because they bear the image of God.
Race & Ethnicity
As racial tensions continue to be at a heightened level, pray that Christians would be quick to look beyond differences that the world says ought to divide and see the unity found in Christ.
Opportunities to love in tangible ways and commend Christ to refugees and immigrants, as well as our neighbors of differing ethnicities.
The Gospel
The call of the gospel to repent and believe in Jesus to more starkly be proclaimed in a context where Christianity is increasingly a minority worldview.
More opportunities to demonstrate that what can truly unite across social, economic, political, and ethnic barriers is Christ alone.
The gospel to advance unhindered in the face of any and all opposition for the glory of God.