Fall Food Drive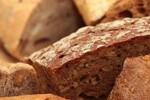 As we look ahead to the holiday season for our House of Jacob food pantry, we would like to stock up on some staples and add a few extra items to help our families enjoy some special meals. If you would like to donate, here are some suggestions:
Instant Potatoes
Canned Meats (tuna, chicken, etc)
Canned Fruit
Pasta Sauce (cans or plastic jars, no glass)
Fruit Juice (no glass)
Hamburger/Tuna Helper
Velveeta (or any shelf stable cheese)
Boxed Cereal and Oatmeal
Shelf Stable Milk
Items can be placed on the shelves in the back of the gym beginning Sunday, October 4. If you are interested in a monetary donation to help with the cost of turkeys for Thanksgiving and hams for Christmas, you can designate an amount for House of Jacob on your envelope or electronic giving.
Please pray that we would be humble servants of Christ, and the picture of the glorious hope we have in him as we reach out to those in our community. Contact me or Leah Morse with any questions.