Crossroads Care Center Baby Bottle Fundraising Drive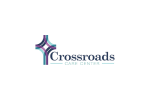 Across our nation today, churches and communities are calling special attention to what is always true: life is a valuable and sacred gift from God. While science can only speculate about life's origin, the Bible definitively declares that all life, spiritual and physical, is from God and of Him.
We are thankful for Crossroads Care Center and the work they are doing in our community to support and protect the lives of babies made in the image of God. Over the next several weeks, we have an opportunity to partner with them in this mission by taking a baby bottle and filling it with coins, bills, or a check. These funds will go towards providing free pregnancy tests, limited obstetrical ultrasounds, STD testing and treatment, childbirth and parenting classes, maternity and baby supplies, and the good news of Jesus Christ available to women and men in need of hope and healing.
Please prayerfully consider how the Lord may be leading you to contribute towards this effort. Simply filling a bottle with change may seem too insignificant to matter, but the impact can be huge. A bottle filled with enough pennies to equal $3 will provide pregnancy tests for 4 women in search of help and hope. A bottle filled with silver coins worth approximately $27 will provide 54 diapers and baby wipes to a mother. And a bottle filled with bills or a check totaling $150 will provide STD testing and treatment for one client.
Bottles are available in the church office and should be returned to the church by Sunday, February 9.