Church App Now Available!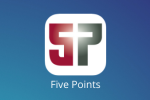 The wait is over and our new church app is here!
How Can I Get It?
You can download the app right now on Android and Apple devices!
What's Available in the App?
In addition to offering integrations with our online community, the app enables you to listen to sermons, view the bulletin, keep up with what's going on in the life of our church, give online, and more!
One feature that will be of great interest to a sizable portion of our church family is the ability to pre-check children in right from your phone! To use pre-check, you will need to sign in by tapping the silhouette of a person in the upper right corner and following the instructions. If you have not given online before, it may take a few days for the option to appear. To see detailed instructions on how to use pre-check, please click here.
We hope you enjoy exploring what's available and find it helpful as we seek to glorify our Savior in every area of life!