Guidance on COVID-19 Exposure and Attending Worship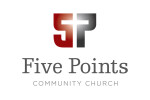 Dear Five Points Family,
As we continue to live in a COVID-19 affected world, we rejoice in our unshakable hope in Christ, trusting in His promise that "[i]n the world you will have tribulation. But take heart; I have overcome the world." (John 16:33b) Because our Savior reigns, we can continue to persevere in living as His people no matter the circumstances in which we find ourselves, trusting that God will supply every need of ours according to according to His riches in glory in Christ Jesus (Philippians 4:19).
In light of this great hope and our desire to please our Lord in all things, our church policies and protocols continue to be rooted in the biblical principles detailed below, taking into account the latest CDC Guidelines and instructions from MDHHS.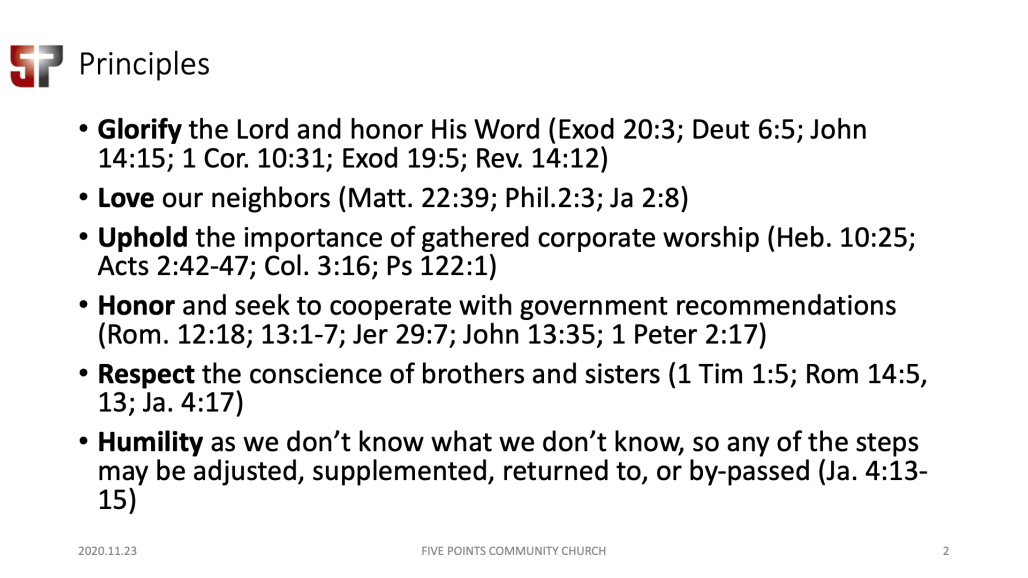 As we walk through these trying times as a church family, our goal is to live out the instructions given to us in Romans 12:9-13:
Let love be genuine. Abhor what is evil; hold fast to what is good. Love one another with brotherly affection. Outdo one another in showing honor. Do not be slothful in zeal, be fervent in spirit, serve the Lord. Rejoice in hope, be patient in tribulation, be constant in prayer. Contribute to the needs of the saints and seek to show hospitality.
With case numbers on the rise again and the potential of exposure increasing, it is becoming more likely we may find ourselves in a position where it is difficult to discern whether attending services in person or remaining at home is more loving to our brothers and sisters. To provide guidance in such scenarios, we have created the following "decision trees" that assess two simple questions: "Should I attend?" and "Can I return?" when and if you have been exposed to COVID-19. We hope these will prove useful to us as we seek to outdo one another in showing honor, care, and love.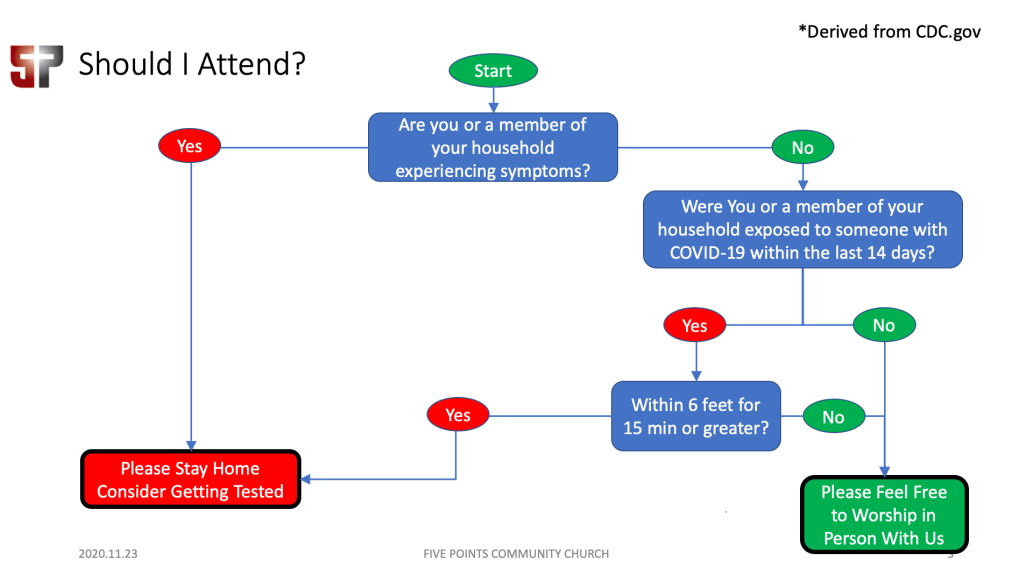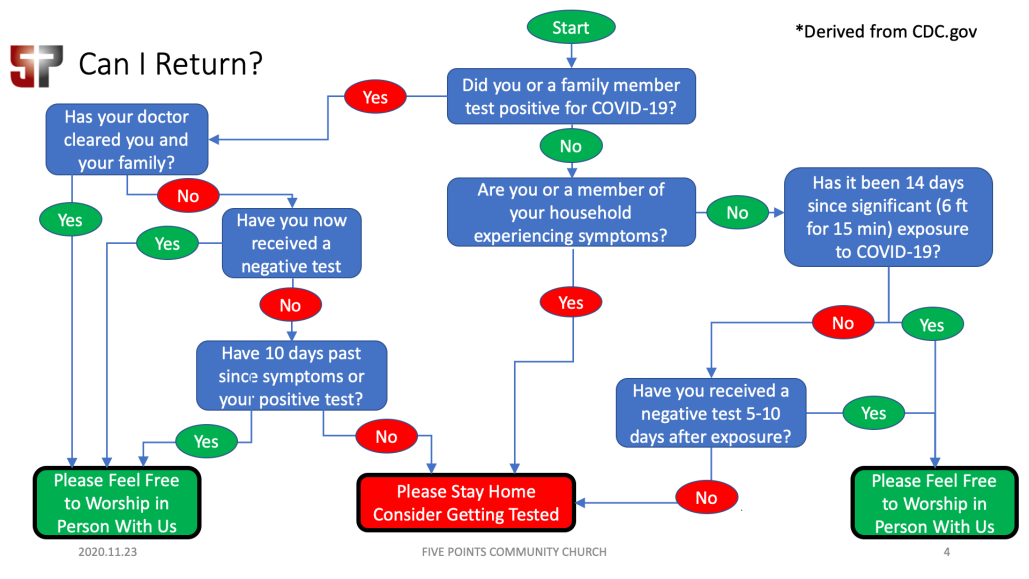 The decision trees are also available here as a PDF. As always, please feel free to reach out to one of the elders with any questions.
Grace and peace,
Kyo for the Council of Elders